BACK TO SCHOOL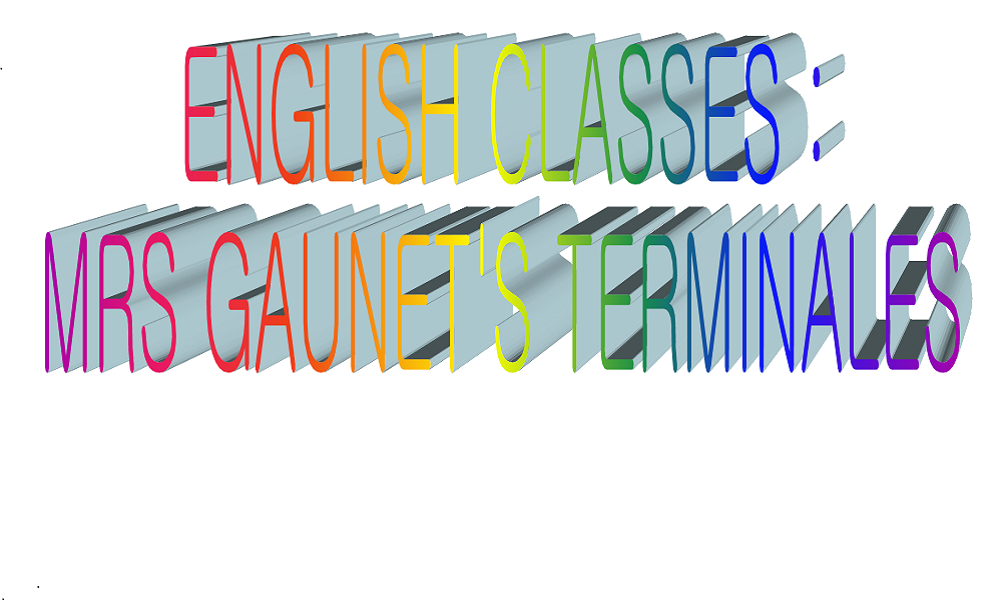 Hello everyone!
It's never easy to come back to work. Worse, it is sometimes very difficult to change schools. For this reason, our year-13 students (Terminales, in France) are welcoming our new students and try to answer the main questions they may have about their new schooling.
Do you remember your first day(s) in André Cuzin vocational school ?
"Yes, I do".

"In 2017, it seemed strange to me. What worried me the most was not to make new friends. With the benefit of hindsight, I had no reason to worry because I made new friends day after day. The one who welcomed me the most was my friend Israël" (Jacob K.)

"When I knew I was going to prepare a vocational baccalaureate, I saw it as something negative but I was wrong" (Kyllian T.)

"On my first day, I was calm because I had several friends from my neighbourhood with me. I was not alone" (Fisnik H.)

"I was eager to discover the new courses" (Ismaël D.)

 "I remember the smell and the colors of the walls" (Eitan A.)

"I was totally stressed when I arrived in my new classroom, with new classmates and new teachers but, at the same time, I felt happy to learn new things. It was what I wanted to do. I looked forward to discovering work placements. " (Yvan F.)
What surprised you the most ?
"There were noisy areas, some bad-tempered pupils and not a lot of girls" (Jacob K.)

"Here, people looked different; there were few women" (Larsène B.)

"Sometimes, there was a bad atmosphere in my class and this situation was really difficult to live. It was hard to focus on the lessons" (Lucas G.)
How did you choose your schooling at Cuzin ?
 "Thanks to several work placements. As I was in '3ème prépa-pro' (a year 10 class including vocational discovery courses), I realized that I was interested in painting and electricity" (Roméo L.)

 "After year 10, my first choice was rather to go to a comprehensive school than to go to a vocational school but I was not accepted. Thus, when I arrived at Cuzin, my goal was to pass my exams to go further but I was not interested in plumbing" (Kévin G.)

"Ever since I was fifteen, I wanted to be a bricklayer" (Jules I.)

"Our vocational school is located near Lyon in Caluire et Cuire. Various disciplines such as painting or plumbing are offered among the building trades" (Jacob K.)

"Furthermore, there are lots of shopping centers in the surroundings!" (Kevin P.)

 "I chose to become a heating and air-conditioning maintenance technician because it develops versatile skills" (Najid B.L.)

"I like manual work even if it is very tiring" (Serhat K.)

"When I was in year 10, they asked us to choose possible jobs for the future but, at that time, I didn't really think about it; so my parents chose for me. I was young and stupid and I regret it today ! Anyway, I've recently found a good project for me but I must pass my exam first. It's never too late !" (Kaïs A.)
What do you like the most about your school ?
"Most of the vocational education teachers are passionate. They give me more desire to learn" (Kyllian T.)

"Now, I can install boilers, radiators, air-conditioning systems, showers or toilets…" (Melih O.)

"There are entertainments such as a billiard table, a special room where we can read and relax and the school library is full of books; computers also are at our disposal" (Jacob K.)

"I love the table soccer too!" (David C.)

"In my opinion, even if I didn't choose my studies, André Cuzin is one of the best vocational schools in Lyon. The teachers are kind and bossy. I've learnt a lot of new things" (Carlos M.C.)

"The staff and the supervisors are nice" (Jacob K.)

"We are only twelve students in a classroom instead of more than thirty students previously – in year 10" (Nathan P.)

"Learning to build and make wooden things is a satisfaction. The workshop is very big and there's a lot of machines" (Lucas G.)

"We do amazing school excursions !" (Ilyess S.)

"My best school excursion was to go to the cinema and my favourite subject is mathematics » (Raphaël A.)

 "My best memory will be the canteen because it's really good" (Andy N.)

"I was keen on joining the school association. Its aim is to improve the students' lives, in order to make them feel better" (Kévin G.)

 "I enjoy the sports association where we can practice football, basketball, fitness, volleyball, etc. I'm so happy to learn in this school !" (Oussama H.)
What about you, new student? Do you recognize yourself through their testimonies?